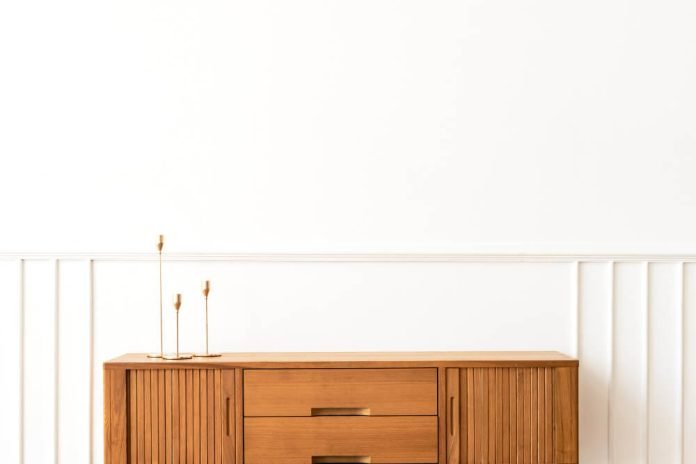 If you're indulging in a TV marathon, enjoying quality time with loved ones for movie nights, or cheering on your favorite team during a weekend game, the television can be the central point of your home. As a result, it's important to select a TV stand that not only enhances the aesthetic of your space but also avoids the accumulation of mess or unsightly wires. Sturdy and aesthetically pleasing TV stands are a must-have. It is unimaginable to have a TV stand that deteriorates or falls apart after only a few years. This would be a complete waste of your valuable funds. Considering that you are investing a significant amount of money in your TV stand, it should be flawless and enduring. The resilience of the stand should complement its sophisticated appearance, allowing for precise TV placement. Waste no time and opt for oak TV stands, renowned for their durability and exceptional appearance.
So, where should you begin when buying a new oak TV unit? Here are some things to keep in mind:
How to calculate TV stand size?
While thinking about the dimensions for your television console, there are several aspects to take into account. It's not solely about the available space, but also the dimensions of the TV and the preferred elevation. Additionally, it is advisable to maintain a distance between the couch and the TV that is twice the size of the screen, so factor this in while selecting a TV pedestal.
It is essential to recognize that the dimensions stated on your TV box, such as 50 inches, do not accurately represent the amount of room it requires. The size is determined diagonally, indicating that a 50-inch TV is measured from the top left corner to the bottom right corner, and this calculation only includes the screen area, not its frame. Therefore, before purchasing a TV stand, measure the exact width of your TV and locate a stand that is appropriate.
How to choose a TV stand?
To decide on the appropriate TV stand for your needs, it is beneficial to be aware of the available choices. Apart from alternatives such as TV stands made of oak or finished with paint, there is also a variety of designs to choose from. If you prefer a loft-style appearance, you can go for an industrial TV stand. If you prefer neutral hues, you can select a white or grey TV unit. With numerous traditional or contemporary oak TV units on the market, you will undoubtedly discover something that complements your home décor.
Matching the furniture
If you are fond of coordinated furniture, pick a TV stand from the identical collection as your coffee table and other living room fittings. In case you cannot locate an exact match, go for a comparable shade of wood, like a TV stand made of light oak with lighter furnishings. However, it is not mandatory to match them! Combine and match painted and oak furniture, or painted furniture of varying colors for a more diverse and distinctive ambiance. Just ensure to connect these pieces together with a fundamental interior motif.