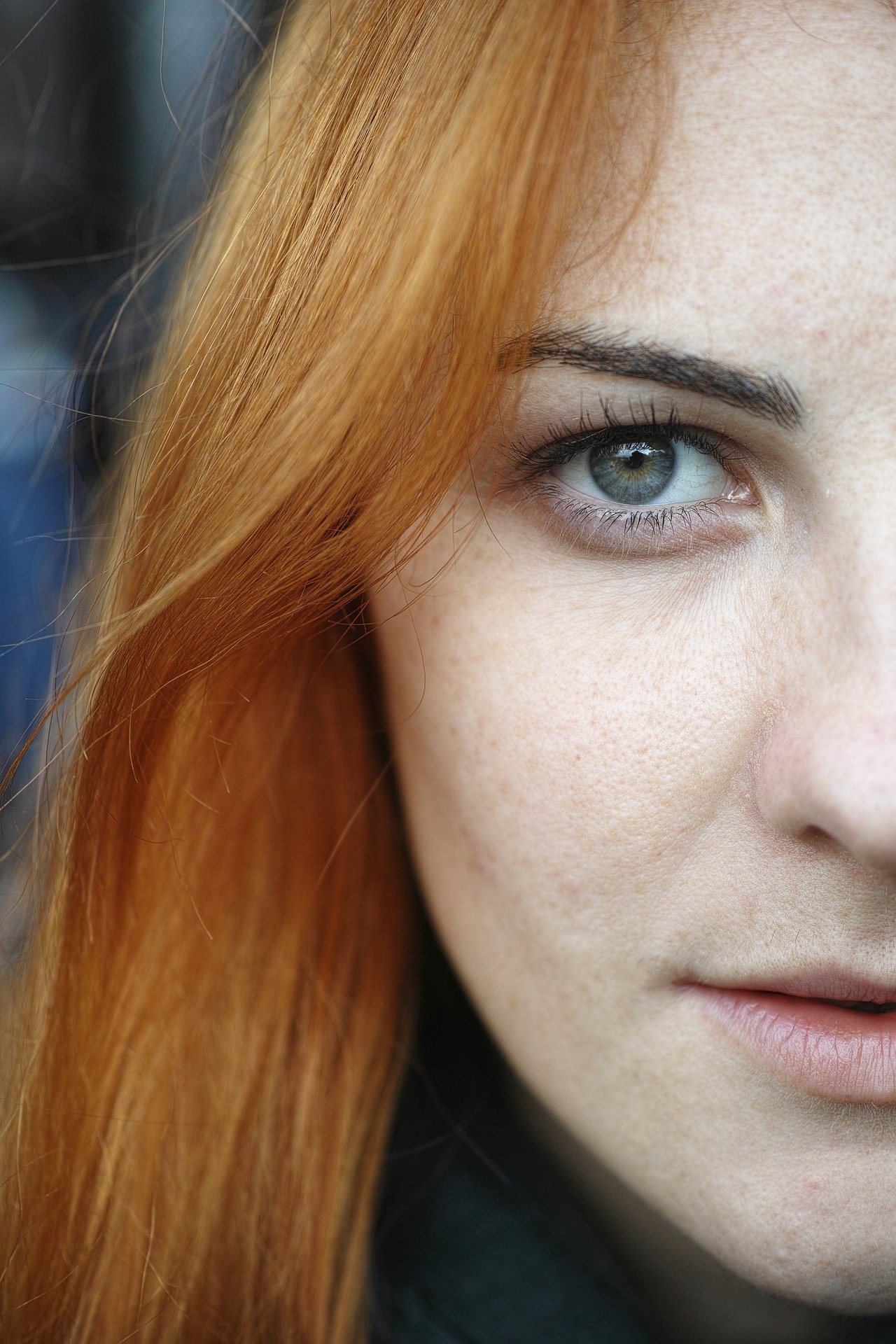 Your stylist can help you determine which of these six common face shapes match your features. Or, slick back your hair, and use a bar of soap to trace your face on the bathroom mirror. Either way, remember that the following style hints are suggestions for each face shape – not rules!
Oval:
Slightly narrower at the jawline than at the temples, with a gently rounded hairline. Try a variety of styles. Almost any style looks great on you! Avoid covering up your "perfect" features with heavy bangs, or too much forward-directed hair.
Rectangular:
Long and slender, about the same width at forehead and just below cheekbones. May have a very narrow chin or a very high forehead. Try short to medium lengths, fullness at the sides of your face (not on top), or soft wispy bangs. Avoid too much length – your face will look even longer! Also avoid height or teased styles that lengthen your face, and center parts. Try side parts or pulling hair straight back.
Round:
Full-looking face with a round chin and hairline. Widest point is at the cheeks and ears. Try short styles with a swept-back direction; or longer-than-chin-length hair. Also try an off-center part, or styles with fullness and height at the crown. Avoid chin length hair with a rounded line that mirrors face's circular shape. Also avoid center parts, short-short crops, and fullness at the side or ears.
Square:
A strong, square jawline and usually an equally square hairline. Try short-to-medium length hair; especially with wave or roundness around face. Also try wispy bangs, off-center arts, and height at the crown. Avoid long straight styles that accentuate square jawline. Also avoid straight bangs or center parts.
Heart-Shaped:
Face is wide at the temples and hairline, narrowing to a small delicate chin. Try chin-length or longer styles, side parts, or swept-forward layers around the upper face. Also try gently wispy bangs. Avoid short, full styles that emphasize upper face. Also
Triangular:
Reverse of the heart-shape – a dominant jawline with narrowing at the cheekbone and temples. Try shorter hair that balances prominent jawline, and styles that are full at the temples, and taper at the jaw. Avoid long, full styles that draw attention to jawline. Also avoid center parts and too much height at the crown.